I have a confession to make. Over the past 15 years or so, I have been a hairdresser whore. I seriously haven't stayed with any stylist for more than a year or two. I would go a year without a cut. I would color myself. I was negligent. And I am ashamed. This is the story of how I turned it all around.
Starting a few weeks ago, I began to feel like I needed a little pick me up. It has been a LOOONNNNNGGGG winter already and it isn't even February yet. Yikes.
So I was thinking...what can I do to lift my spirits a bit? And then it came to me. A HAIR MAKEOVER.
Not my ordinary, run of the mill kind of job either. I was thinking something drastic. And I found the PERFECT place to do it!
Let me tell you a little about them. After starting Gloss On-site Wedding day Hair and Makeup, Bethany Keith decided it was time to expand. She opened Gloss Salon and Spa in Newark, Delaware (home of the University of Delaware campus), conveniently located in Market East Plaza off of Main Street. Just last spring, Gloss expanded to Wilmington with a Gloss in the City location on North Union Street, close to Trolley Square.
I work in Wilmington and had been dying to visit Gloss in the City for months. So yesterday, thanks to Beth (who is a friend from high school), I finally went in for an appointment!
Immediately, I knew I was in good hands!
I was greeted by this fabulousness.
This is Jay, another friend from high school!
According to the Gloss website, Jay is "Director of Client Relations, Scheduling Coordinator, Salon Supervisor at GLOSS IN THE CITY, Director of Entertainment and overall Blast!! ~GLOSS IN THE CITY." He is definitely a blast and he is most likely who you would speak to if you make an appointment (AND YOU SHOULD)!
Jay introduced me to my stylist Nickie and her assistant Jennifer. Right away I felt comfortable with them. I showed them a few pictures and they got right to work. They mixed up the color and I felt 100% comfortable with whatever they chose.
Over the next few hours, we chatted and I laughed and laughed. When I say I am contacting Bravo to pitch a Gloss Salon reality show, I AM SERIOUS! Jay will make you laugh for hours and all of the stylists and clients seem to have great relationships with each other. It is clear that they have many loyal clients...which is a sign of a GREAT salon!
Not only did I get a full foil, I also got color, a conditioning treatment, AND a blow out (which is such a treat with my curly hair). Nickie was so excited to finish off the visit with a blow out, even though I had been there for 3 hours already and I was sure she was ready to call it a day. However, she said that making people feel good about themselves is the whole reason she does what she does. She was just wonderful!
She turned my back to the mirror and didn't show me the final product until she was finished.
And here it is!

The pictures don't do the color justice. I have never had my hair this light, but I LOVE it!
I will definitely be back at Gloss In the City in a few months! To be honest, I loved talking to Jay, Nickie, and Jennifer so much that I might just go hang out there. I have found a salon to stick with for sure! No more whoring around for me.
If you are looking for a new stylist or want a change, I can't tell you enough how much I recommend Gloss Salon and Spa!
Check out their
website
for contact info, pricing, and much more. You will not be sorry!!!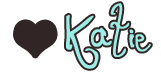 Disclosure: I was not financially compensated for this post. However, I received these salon services in exchange for my review. All opinions are my own based on my wonderful experience at Gloss Salon and Spa.